Christmas is our traditional season of thanksgiving and giving. Throughout the sixty three days from Halloween to the New Year many will prepare the best celebrations of the year. Hosting the holiday party this year may have you right in the middle of planning and execution.
All Recipes:
Christmas Dinner Articles
This party is ready to feed the guests. The tables have been set and all that has to be done is the preparation. Timing is everything and when you find yourself six hours away from the first arrival you should be well ahead of the game. Hopefully you have everything you need or you have more time to plan. Some of the most requested items can be forgotten just because they are the most requested.
You may remember the most obscure food item for one guest but please remember the wine that everyone loves because everyone loves it and you're the only one who serves it.
Top 100 Wines of 2010
from Wine Spectator.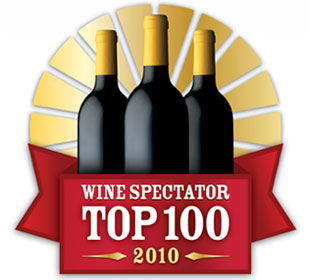 Hot foods hot and cold foods cold is the key to food service. Chaffing dishes can keep food hot using individual Sterno heaters that are easy to use. Ice chests can be hidden under tables. Having a source of cold and hot away from the refrigerator and stove is almost as important as plates and silverware for guests invited to a casual dining party where a buffet is served.
Food Network Christmas Dessert Menu
Waste management and lavatories well maintained and marked will assist you in managing the particulars. Preparing foods yourself will test your cooking skills but cooking makes some of us enjoy the party more. Cook if you can, experiment and explore your sense of style. Accept the movement of the party until everyone is there and then be a great host or hostess by knowing how to move from one segment of the event to the next if you are planning to serve food, cocktails and share gifts all in one night.
Holiday wine
Holiday food
Holiday dessert
Holiday cheer from the PARTYLETTER.
I'm going to visit my
facebook profile
next and then my
twitter account
to tell my friends what I just wrote and see what they have to say about it.